'GTA V' y 'The last of us', favoritos como mejor videojuego del año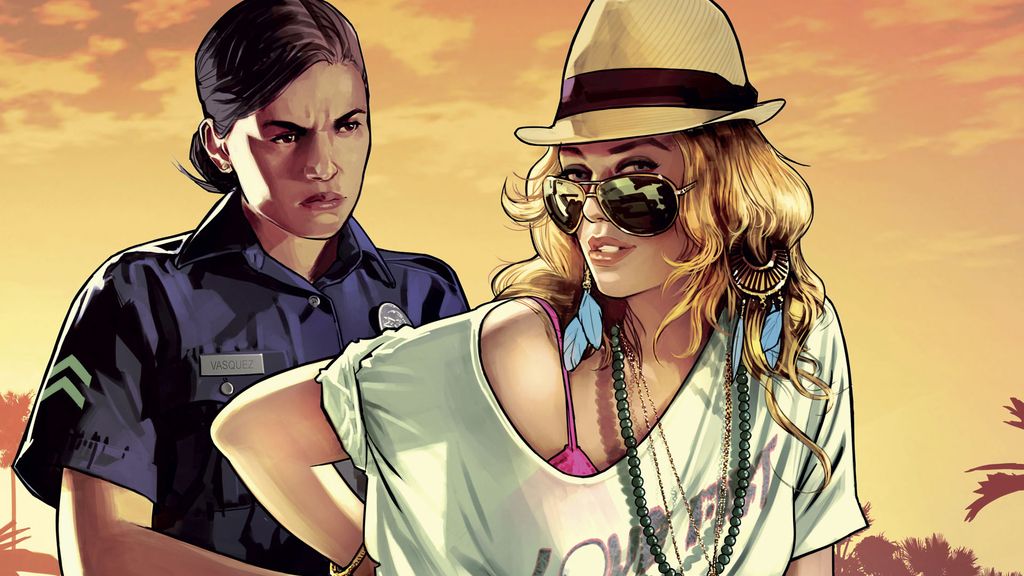 mediaset.es
EUROPA PRESS
13/01/2014
18:25 h.
.
The last of us (Naughty Dog/Sony) y Grand theft auto (Rockstar North/Rockstar) encabezan las nominaciones a los Game Developers Choice Awards, los premios que se otorgan a los videojuegos más destacados del año y que eligen los profesionales de la industria y los videojuegos.
Los premios se dividen entre diez categorías, entre las que destacan el juego del año, mejor narrativa o mejor videojuego portátil.
Está previsto que la ceremonia tenga lugar el día 19 de marzo, coincidiendo con la clausura del Game Developers Conference, el evento "más grande y de mayor duración exclusivo para profesionales de la industria del videojuego".
Los nominados para cada una de las diez categorías son los siguientes:
Gone home (The Fullbright Company)
Grand thef auto V (Rockstar North/Rockstar Games)
The last of us (Naughty Dog/Sony)
Super Mario 3D World (Nintentdo EAD Tokyo/Nintendo)
Tomb Raider (Crystal Dynamics/Square Enix)
Gone home (The Fullbright Company)
Papers, please (Lucas Pope)
Tearway (Media Molecule/Sony)
The Stanley parable (Galactic Cafe)
Bioshock infinite (Irrational Games/2K Games)
Forza motorsport 5 (Turn 10 Studios/Microsoft Games)
Grand theft auto V (Rockstar North/Rockstar Studios)
Saints row IV (Volition/Deep Silver)
Tearaway (Media Molecule/Sony)
Blue manchu (Card Hunter)
The fullbright company (Gone Home)
Galactic café (The Stanley Parable)
Squad (Kerbal Space Program)
Undead labs (State of Decay)
Brothers: A ale of two sons (Starbreeze/505 Games)
Gone home (The Fullbright Company)
Papers, please (Lucas Pope)
Resogun (Housemarque/Sony)
The Stanley parable (Galactic Cafe)
Grand thef auto V (Rockstar North/Rockstar Games)
The last of us (Naughty Dog/Sony)
The legend of Zelda: A Link Between Worlds (Nintendo EAD/Nintendo)
Super Mario 3D World (Nintendo EAD Tokyo/Nintendo)
Tomb Raider (Crystal Dynamics/Square Enix)
Fire emblem: awakening (Intelligent Systems/Nintendo)
The legend of Zelda: A Link Between Worlds (Nintendo EAD/Nintendo)
Ridiculous fishing (Viambeer)
Tearaway (Media Molecule/Sony)
Brothers: a tale of two sons (Starbreeze/505 Games
Gone home (The Fullbright Company)
The last of us (Naughty Dog/Sony)
Tomb raider (Crystal Dynamics/Square Enix)
Assasin's creed IV: black flag (Ubisoft Montreal/Ubisoft)
Grand theft auto V (Rockstar North/Rockstar)
The last of us (Naughty Dog/Sony)
Killzone: shadow fall (Guerrilla Games/Sony)
Tearaway (Media Molecule/Sony)
Bioshock infinite (Irrational Games/2K Games)
Dmc (Ninja Theory/Capcom)
The last of us (Naughty Dog/Sony)
Ni No Kuni: wrath of the white witch (Level 5/Namco Bandai)
Tearaway (Media Molecule/Sony)