'Pretty little liars' y 'The big bang theory', triunfadoras en los Teen Choice Awards 2015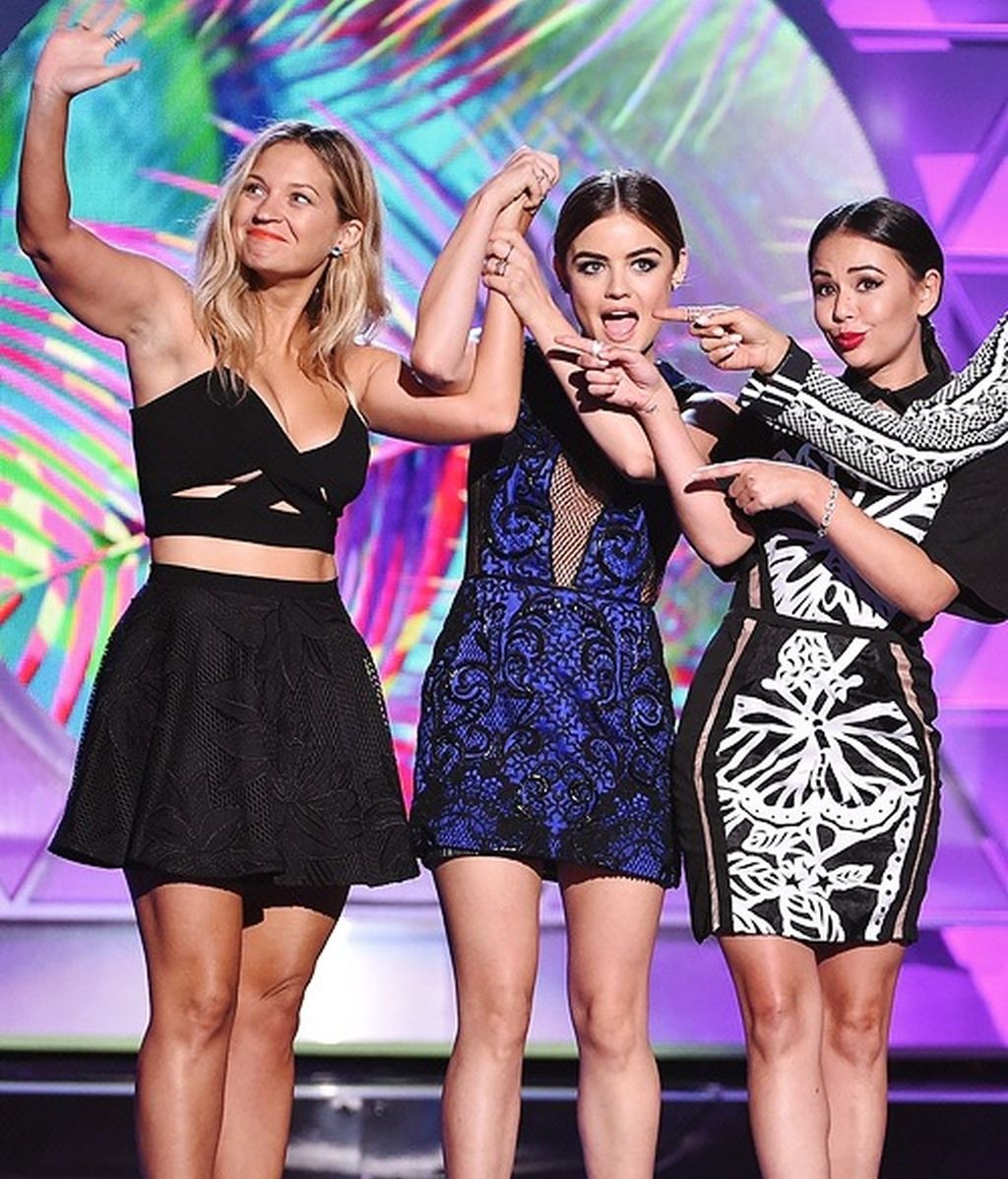 mediaset.es
TELEMANIA.ES
17/08/2015
09:26 h.
.
Pretty little liars y Teen wolf fueron las grandes triunfadoras de la noche de los Teen Choice Awards, celebrada en California. Jussie Smollet, Rachel Platten, Little mix, 5 seconds of summer, Ludacris e, incluso, la protagonista de Jane the virgen, Gina Rodríguez -quien sorprendió a todos los asistentes con su talento musical-, fueron algunos de los encargados de amenizar la velada en la que los jóvenes de Estados Unidos entregan una tabla de surf como reconocimiento a sus ídolos.

Pretty little liars (Pequeñas mentirosas) se alzó con varios premios dentro de su categoría, entre ellos al mejor villano por la actuación de A, mientras que en el apartado de comedia, la gran triunfadora fue The big bang theory.
Otros de los premiados fueron Jensen Ackless y Misha Collins, por su química en pantalla gracias a Supernatural (Sobrenatural), y su protagonista, Jared Padalecki, que se hizo con el galardón al mejor actor de una serie de ciencia ficción o fantasía por su papel de Sam Winchester.
Algunos de los momentos más destacados de la noche fueron la despedida oficial de Nina Dobrev, quien no volverá a encarnar a Elena Gilbert en The vampire diaries, o el homenaje de Vin Diesel a Paul Walker después de que Fast & furious 7 se hiciera con el premio a Mejor película de acción/aventuras.
Lista completa de todos los candidatos y ganadores de la última edición de los Teen Choice Awards (en negrita, los vencedores):
Mejor drama de televisión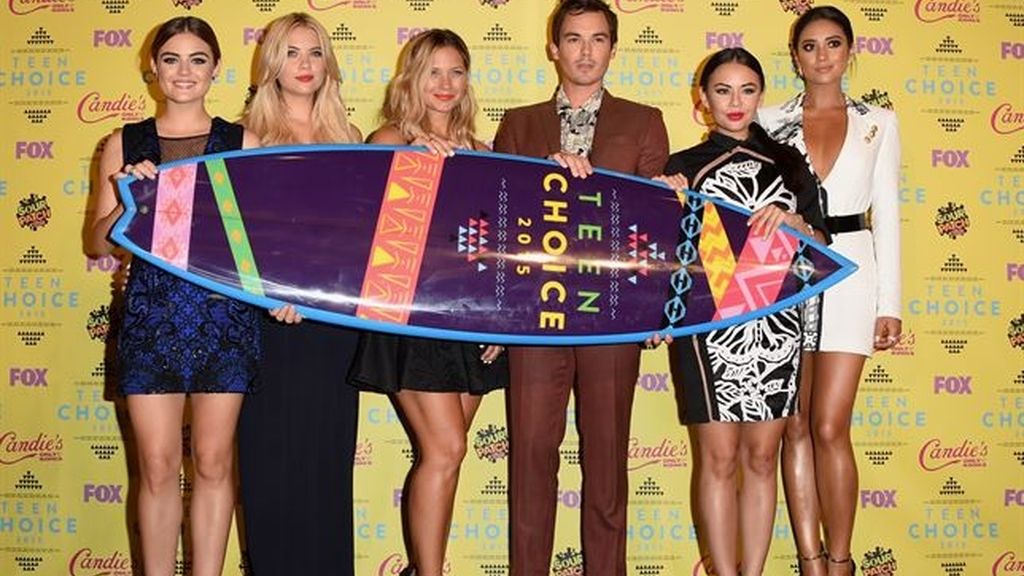 - Pretty little liars (Pequeñas mentirosas)
Mejor actor de drama de televisión
- Ian Harding, por Pretty little liars
- Jake T. Austin, por The fosters
- Jussie Smollett, por Empire
- Keegan Allen, por Pretty little liars
- Nathan Fillion, por Castle
- Terrence Howard, por Empire
Mejor actriz de drama de televisión
- Hayden Panettiere, por Nashville
- Kerry Washington, por Scandal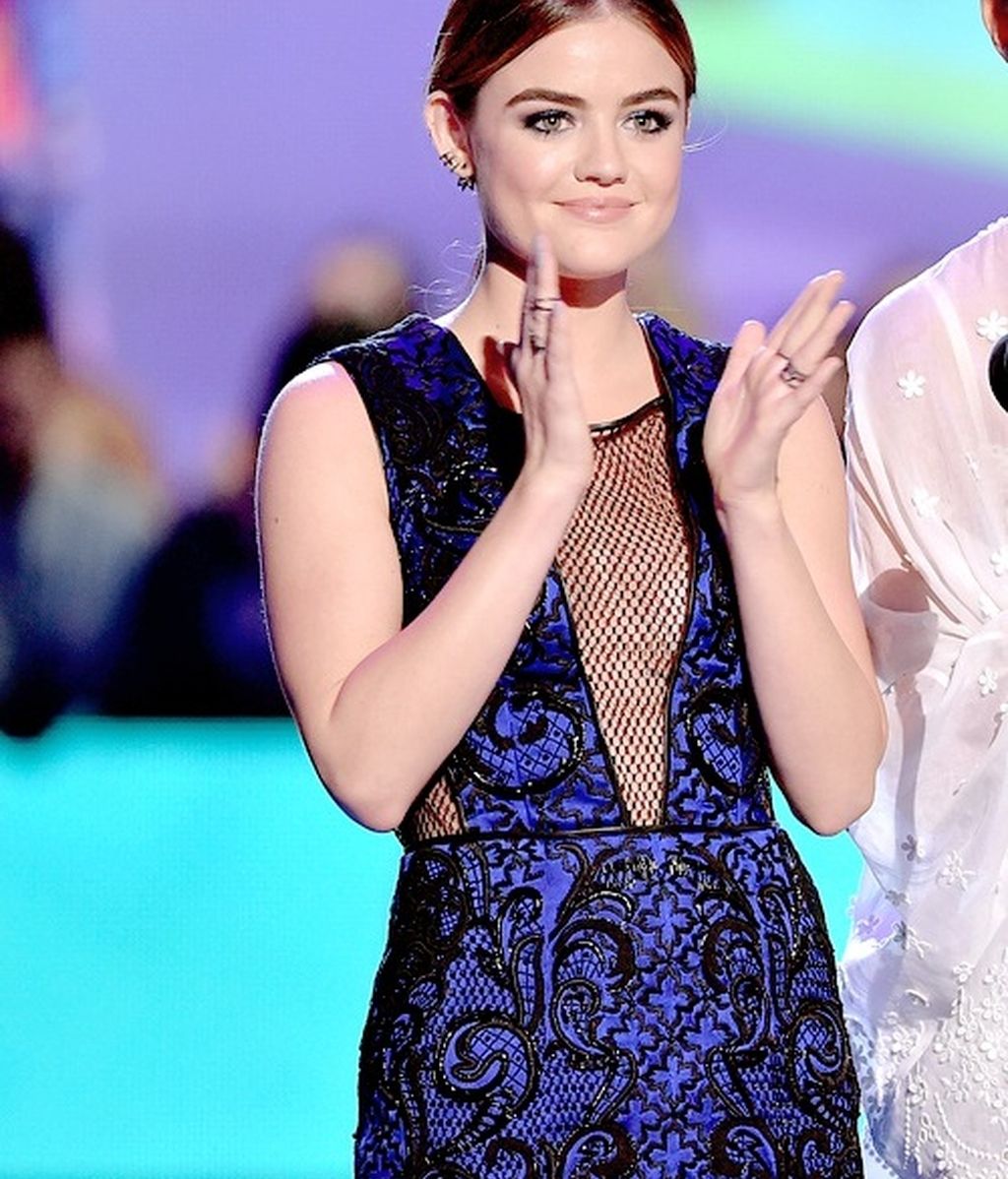 - Lucy Hale, por Pretty little liars
- Maia Mitchell, por The fosters
- Shay Mitchell, por Pretty little liars
- Taraji P. Henson, por Empire
Mejor serie de ciencia ficción/fantasía
- Once upon a time (Érase una vez)
- The vampire diaries (Crónicas vampíricas)
Mejor actor de una serie de ciencia ficción/ fantasía
- Bob Morley, por The 100
- Ian Somerhalder, por The vampire diaries
- Jared Padalecki, por Supernatural
- Joseph Morgan, por The originals
- Paul Wesley, por The vampire diaries
- Stephen Amell, por Arrow
Mejor actriz de una serie de ciencia ficción/ fantasía
- Candice Accola, por The vampire diaries
- Danielle Panabaker, por The flash
- Eliza Taylor, por Los 100
- Emily Bett Rickards, por Arrow
- Jennifer Morrison, por Once upon a time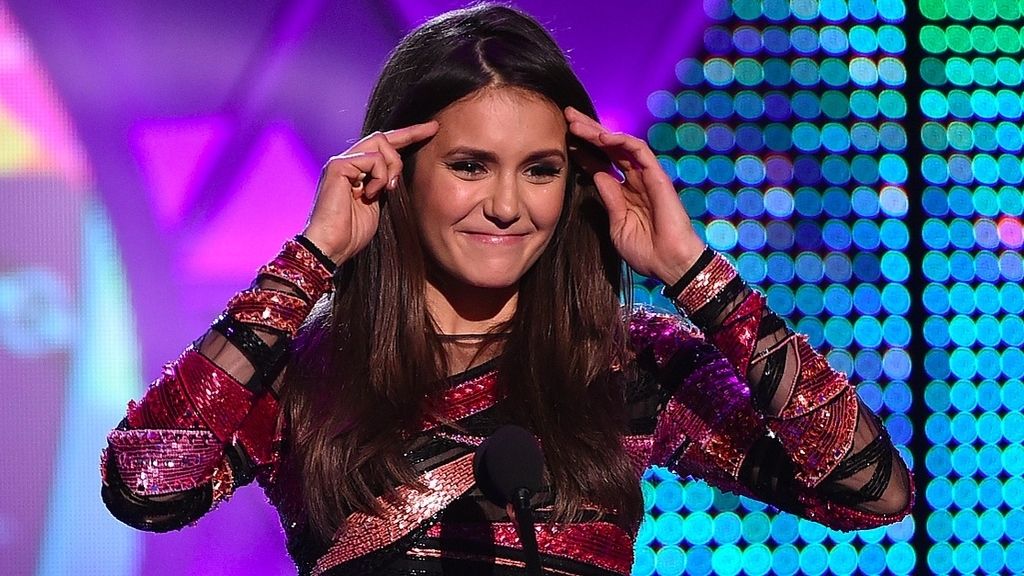 - Nina Dobrev, por The vampire diaries
Mejor comedia de televisión
Mejor actor de comedia de televisión
- Andy Samberg, por Brooklyn nine-nine
- Anthony Anderson, por Black-ish
- Jaime Camill, por Jane the virgin
- Jim Parsons, por The big bang theory
- Ross Lynch, por Austin & Ally
Mejor actriz de comedia de televisión
- Dove Cameron, por Liv and maddie
- Emily Osment, por Young & hungry
- Gina Rodriguez, por Jane the virgin
- Kaley Cuoco, por The big bang theory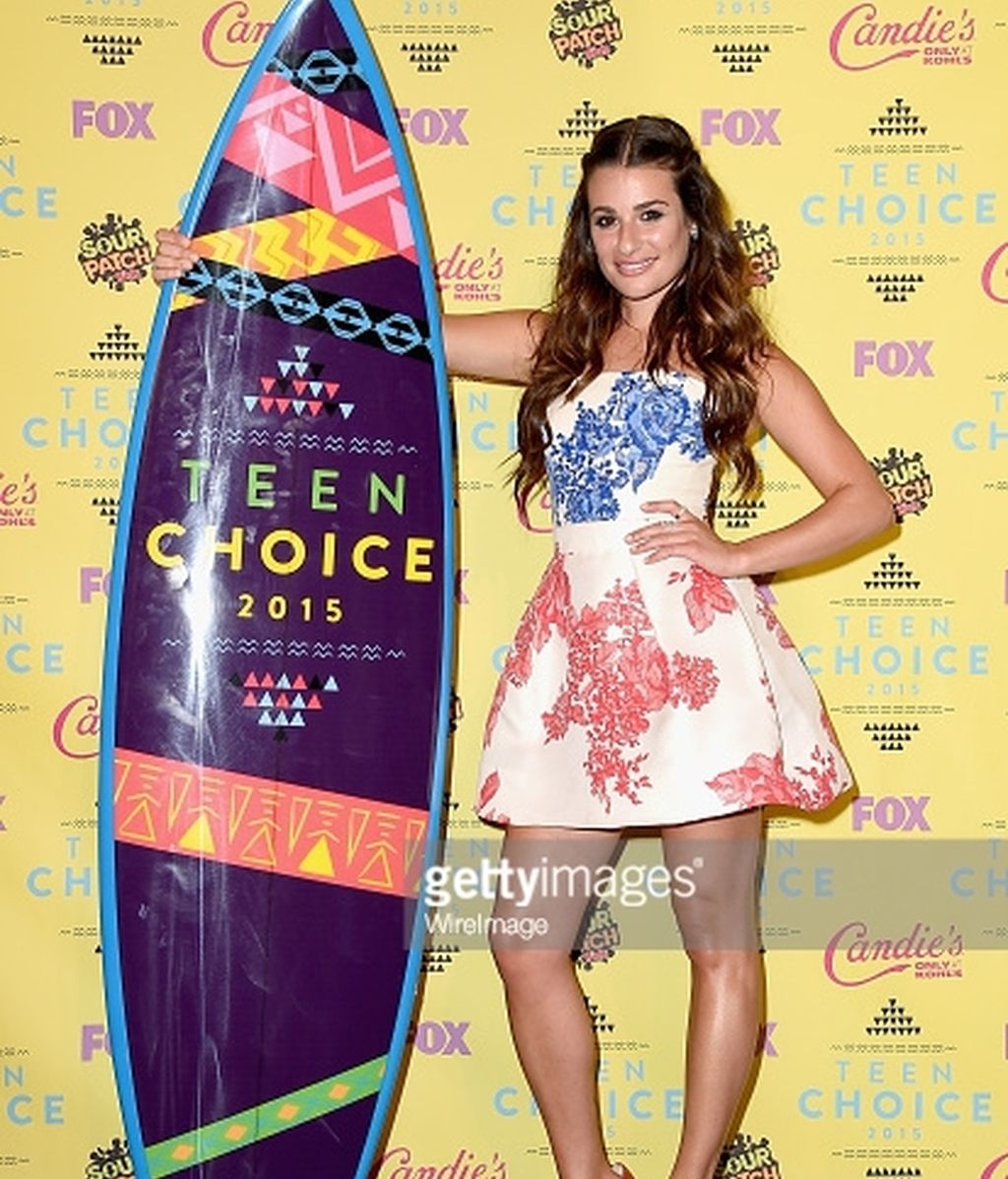 - Zendaya Coleman, por K.C. Undercover
- Keeping up with the Kardashians
Mejor villano de televisión (#ChoiceTVVillain)
- A, por Pretty little liars
- Tom Cavanagh, por The flash
- The Dread Doctors, por Teen wolf
- Terrence Howard, por Empire
- Chris Wood, por The vampire diaries
Mejor ladrón de escenas (#ChoiceTVSceneStealer)
- Katerina Graham, por The vampire diaries
- Dylan O'Brien, por Teen wolf
- Sasha Pieterse, por Pretty little liars
- Bella Thorne, por Scream
- Ashley Tisdale, por Young & hungry
Mejor nuevo protagonista (#ChoiceTVBreakoutStar)
- Bryshere Y. Gray, por Empire
- Grant Gustin, por The flash
- Candice Patton, por The flash
- Gina Rodriguez, por Jane the virgin
- Yara Shahidi, por Black-ish
- Jussie Smollett, por Empire
Mejor nueva serie (#ChoiceTVBreakoutShow)
Mejor química en pantalla (#ChoiceTVChemistry)
- Jensen Ackles y Misha Collins, por Supernatural
- Trai Byers, Bryshere Y. Gray, Taraji P. Henson, Terrence Howard y Jussie Smollett, por Empire
- Johnny Galecki, Jim Parsons, Kaley Cuoco, Simon Helberg y Kunal Nayyar, por The big bang theory
- Katerina Graham e Ian Somerhalder, por The vampire diaries
- Grant Gustin y Candice Patton, por The flash
- Ross Lynch y Laura Marano, por Austin & Ally
Mejor beso (#ChoiceTVLiplock)
- Candice Accola y Paul Wesley, por The vampire diaries
- Nina Dobrev e Ian Somerhalder, por The vampire diaries
- Jennifer Morrison y Colin O'Donoghue, por Once upon a time
- Candice Patton y Grant Gustin, por The flash
- Emily Bett Rickards y Stephen Amell, por Arrow
- Gina Rodriguez y Justin Baldoni, por Jane the virgin
Mejor serie de verano (#ChoiceSummerTVShow)
- Baby daddy (Papá canguro)
- So you think you can dance
Mejor protagonista masculino (#ChoiceSummerTVStarMale)
- Tyler Blackburn, por Pretty little liars
- David Lambert, por The fosters
- Ross Lynch, por Teen beach movie 2
- Tyler Posey, por Teen wolf
- Gregg Sulkin, por Faking it
- Mike Vogel, por Under the dome
Mejor protagonista femenina (#ChoiceSummerTVStarFemale)
- Troian Bellisario, por Pretty little liars
- Ashley Benson, por Pretty little liars
- Willa Fitzgerald,por Scream
- Laura Marano, por Austin & Ally
- Maia Mitchell, por Teen beach movie 2
- Italia Ricci, por Chasing life
- Actor de comedia: Skylar Astin
- Actor de ciencia ficción o fantasía: Josh Hutcherson
- Estrella masculina del verano: Channing Tatum
- Estrella femenina del verano: Cara Delevingne
- Actriz de drama: Chloe Grace Moretz
- Actor de drama: Scott Eastwood
- Actriz de comedia: Anna Kendrick
- Actor de comedia: Sylar Astin
- Actriz de ciencia ficción: Jennifer Lawrence
- Actor de ciencia ficción: Josh Hutcherson
- Película de ciencia ficción y fantasía: Los juegos del hambre: Sinsajo, parte 1
- Actriz de acción: Shailene Woodley
- Actor de acción: Paul Walker
- Película de acción: Fast and furious 7
- Película de drama: If i stay
- Película de comedia: Pitch perfect 2
- Película de acción y aventura: Fast and furious 7
- Cantante masculino: Ed Sheeran
- Cantante femenina: Demi Lovato
- Banda masculina: One direction
- Banda feminina: Fifth harmony
- Canción R&B: Wiz khalifa, por See you again
- Canción pop femenina: Ariana Grande, por One last time
- Canción pop masculino: Ed Sheeran, por Thinking out loud
- Canción de película o serie de televisión: See you again
- Canción R&B/Hip-hop: See you again
- Mejor canción del verano: Fifth harmony, por Worth it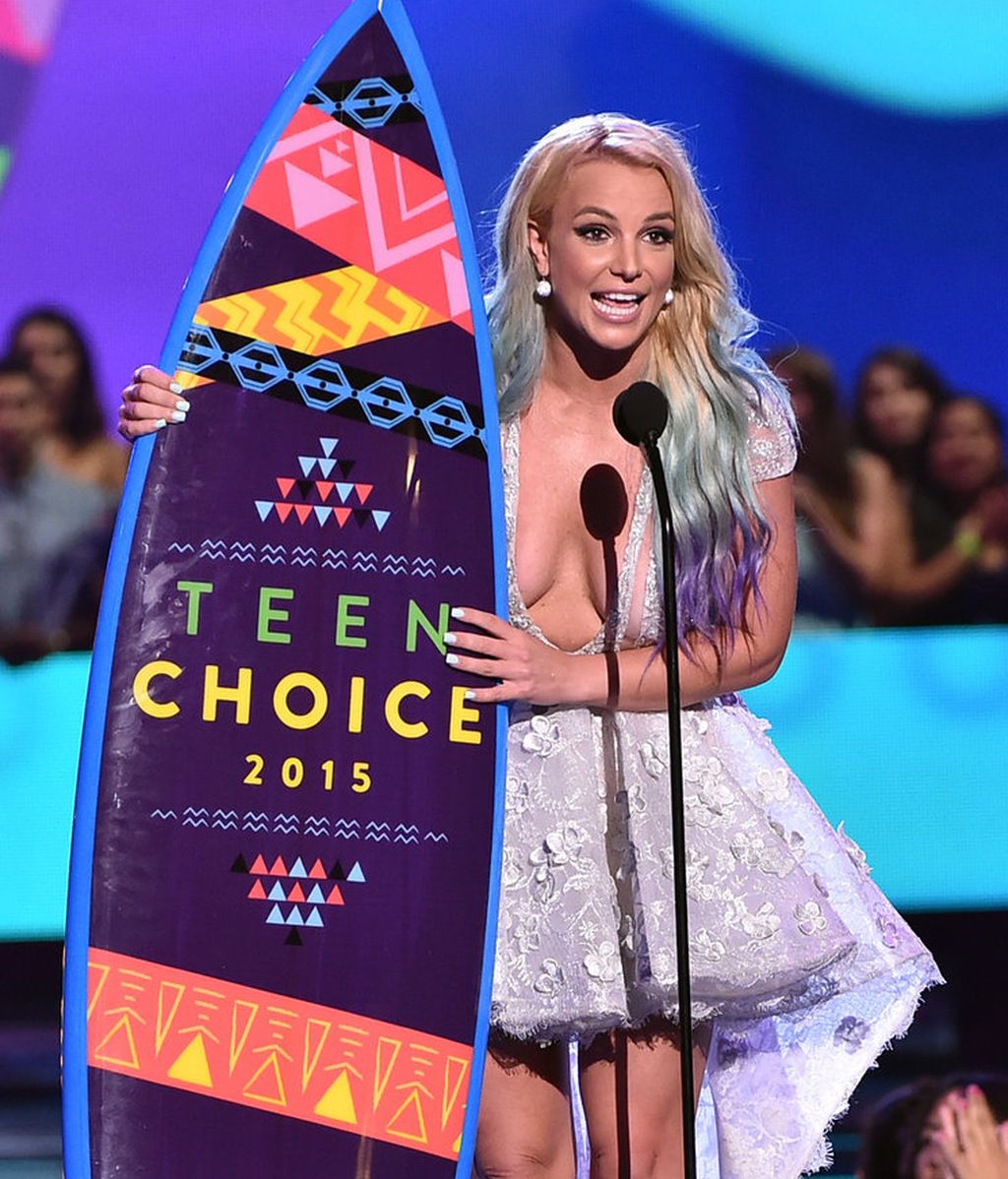 - Icono del estilo: Britney Spears