Lorde, Daft Punk y Bruno Mars, favoritos en los Grammy 2014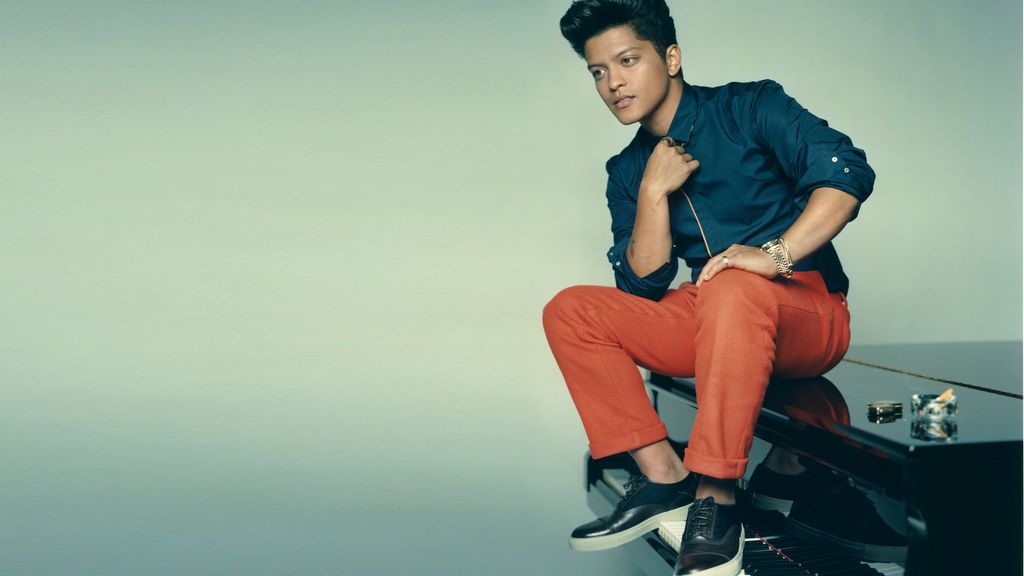 mediaset.es
EUROPA PRESS
26/01/2014
18:04 h.
.
Empieza la cuenta atrás para la 56º edición de los Grammy Awards, los premios más importantes de la música, con los que se reconoce a los artistas más destacados del año, y cuya gala, presentada por el rapero LL Cool J, se celebra en el Staples Center de Los Ángeles  el 26 de enero.
Entre los músicos que participan en las 82 categorías hay tres claros favoritos: la joven Lorde, que ha revolucionado a medio planeta con su propia manera de interpretar el pop sin recurrir a la provocación; el regreso de los bailables Daft Punk; y el versátil ritmo de Bruno Mars.
La cita promete convertirse en una fiesta a la que no faltarán los rostros más relevantes de la música. Entre los momentos más esperados destaca la actuación de los dos únicos miembros vivos de los Beatles, Paul McCartney y Ringo Starr, o el cierre de la gala, que correrá a cargo de Nine Inch Nails, Queens of the Stone Age, Dave Grohl, y Lindsey Buckingham, de Fleetwood Mac.
La última en apuntarse a la fiesta ha sido Madonna, con siete grammys en su haber. La ganadora de los siete Grammys se sumará a Miranda Lambert y Billie Joe Armstrong, quienes interpretarán un tributo al fallecido Phil Everly de los The Everly Brothers.
Stevie Wonder, Imagine Dragons, John Legend, Lorde, Metallica, completan la lista de músicos que estarán en la ceremonia, y que tiene como principales nominados a Jay Z, Macklemore & Ryan Lewis, Pharrell Williams y Kendrick Lamar.

Aquí están algunas de las nominaciones más importantes de los galardones:
Imagine Dragons, Radioactive
Bruno Mars, Locked out of heaven
Robin Thicke Featuring T.I. & Pharrell, Blurred lines
The blessed unrest, de Sara Bareilles
Random access memories, de Daft Punk

Good kid, M.A.A.D city, de Kendrick Lamar

The heist, de Macklemore & Ryan Lewis

Just give me a reason, Pink y Nate Ruess
Locked out of heaven, Bruno Mars

Same love, Macklemore & Ryan Lewis con Mary Lambert
Mejor interpretación solista de pop
When i was your man, Bruno Mars

Mirrors, Justin Timberlake
Get lucky, Daft Punk, Pharrell Williams y Nile Rodgers
Just give me a reason, Pink y Nate Ruess

Stay, Rihanna y Mikky Ekko

Blurred lines, Robin Thicke y T.I. y Pharrell

Suit & tie, Justin Timberlake y Jay Z
Paradise, de Lana Del Rey

Unorthodox jukebox, de Bruno Mars

Blurred lines, de Robin Thicke

The 20/20 experience - The complete experience, de Justin Timberlake
Mejor interpretación dance
Need u (100%), Duke Dumont Featuring A*M*E & MNEK

Sweet nothing, Calvin Harris y Florence Welch

This is what it feels like, Armin Van Buuren y Trevor Guthrie

Mejor álbum de electrónica
Random access memories, Daft Punk

A color map of the sun, Pretty Lights
Girl on fire, Alicia Keys

Love in the future, John Legend

Better, Chrisette Michele

Nothing was the same, Drake

Magna Carta...Holy Grail, Jay Z

Good kid, M.A.A.D city, Kendrick Lamar

The heist, Macklemore & Ryan Lewis

The worse things get, the harder i fight, the harder i fight, the more i love you, Neko Case

Trouble will finde me, The National

Hesitation marks, Nine Inch Nails

Modern vampires of the city, Vampire Weekend
The next day, David Bowie
Mechanical bull, Kings Of Leon

Celebration day, Led Zeppelin

Like clockwork, Queens Of The Stone Age

Psychedelic pill, Neil Young With Crazy Horse
Mejor disco contemporáneo
Love and war, Tamar Braxton
Side effects of you, Fantasia
One: in the chamber, Salaam Remi
New York: a love story, Mack Wilds
Mejor disco de pop latino
Faith, hope y amor, Frankie J
Viajero frecuente, Ricardo Montaner
12 historias, Tommy Torres
Mejor disco rock o contemporáneo latino
El objeto antes llamado disco, Café Tacvba
Chances, Illya Kuryaki and The Valderramas
Treinta días, la Santa Cecilia
Repeat after me, Los Amigos Invisibles